Fair Lawn PBA Local #67
The proud members of Fair Lawn PBA Local 67 support many great initiatives and programs on a yearly basis in the Borough and throughout the State. Some of which include:
PBA Scholarship

PO Mary Ann Collura Scholarship, click here to make a donation!

NJ Special Olympics

Fair Lawn All Sports

Childrens' Toy Drive

Click here to visit the Fair Lawn PBA Local 67 Facebook page to learn more or email FLPBA67@gmail.com
PBA Local #67 has a long history of being active in the community. Check out this photo believed to be from the 1940's with FLPD Officers / Little League Coaches Albert Senegeto, Sr. (left) and Edmund Ulinsky (right). 
                                     Det. Stephen Cannici, President                                      
Det. Brian Rypkema, Vice-President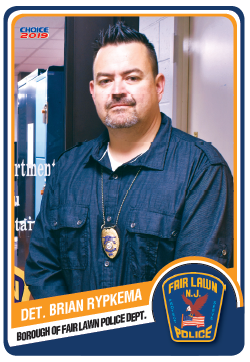 The NJ State PBA and Fair Lawn Local PBA #67 NEVER make telephone solicitation calls!